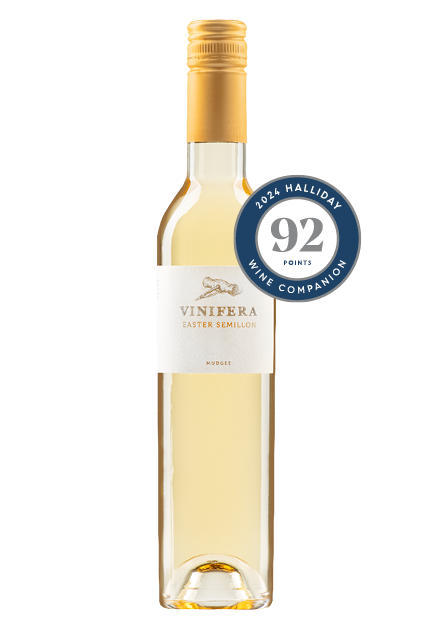 How sweet it is! This luxurious dessert wine was produced using the finest botrytis grapes carefully hand picked in late April. Enjoy an assortment of rich candied fruits and honey on the palate, alongside masses of orange marmalade. An intense, mouth-coating style that is perfectly balanced by a firm acid backbone. 
Variety: Semillon
Style: Botrytis Sweet White
Vintage: 2022
Size: 375ml
Alcohol / volume: 11%
Preservative (220) added. Egg whites used for fining & traces may remain.